Details

Written by

Super User
Civil Eats post by Haven Bourque
April 28 2014
Beyond Nose to Tail: Wearable Food Waste
All photos by Brittany Powell.
 
When I think about shining moments in the good food movement, I think about Nose to Tail eating. As a former vegetarian who, given sustainably raised meat's availability, has evolved into a proud omnivore, I'm relieved that ethical eating today includes a strong focus on using every bit and scrap of an animal that gave its life to nourish us. These days, tattoo-festooned butchery acolytes and lushly bearded DIY-types crow loudly about using every part of the animal in the latest culinary incarnation, be it charcuterie or one-pot-stew. Despite such admirable commitment, it gets my goat that many parts of food producing animals are still wasted.
It's true that food waste conversations have taken on new depth and real urgency recently. Just last week an FAO report, highlighted by Beth Hoffman in Forbes.com, cited $700 billion worth of natural resources, including water, cleared forests, and greenhouse gas costs, wasted in food not eaten, along with incalculable waste due to factors ranging from loss of wetlands to improper storage that has no neatly wrapped numbers. As I sat down to write this post, I caught a Civil Eats tweet that linked to a sweetly convincing You-Tube video in which earnest Americans apologized for wasting food and pledged to stop the madness.
Books and research abound on the topic of food waste. Jonathan Bloom, author of the now classic American Wasteland, is as towering a figure in my food-issue aware community as Oprah is in mainstream America. Dana Gunders, staff scientist at the Natural Resources Defense Council, is on top of breaking food waste news and writes passionately about waste reduction for a wide audience.
That wasting animals raised for food – otherwise known as meat – is the most egregious of food waste sins is lost on no one. It is easy to agree that a steak lover who would order a 40-oz sirloin, take home 20 ounces only to throw it out in the landfill is a horrible disregard of nature's laws and basic decency.
But waste from animals we eat has an unexplored side. So many animal parts are useable, yet one certain type of waste never quite seems to come up in conversation.
Here my perspective turns personal. I grew up in a family of artists. Instead of paint and canvas, metal or wood, we used cow bones. My parents, putting their fine art degrees to strange use filled our rattling Ford van with shinbones from industrial-scale slaughterhouses, local butchers, or found bones from abandoned cattle ranches, brought them home to my sister and me for cleaning and prepping, then carved them into wearable art. If you ate a McDonald's burger or a Western Sizzlin' steak from 1970 to 2001, the bones from your dinner might have arrived up in our workshop, then would be draped on a Vogue Magazine model's sleek neck.
When my family looked at a cow tibia, we did not see waste. We saw beauty and utility. Enchanted with each bone's unique shape, we would spend hours in the workshop carving along the line of its natural curves, then sandpapering endlessly until each bone became fine enough for jewelry. Offended by profligate American culture, its affinity for cheap burgers and plastic bric-a-brac, we hoped that when people wore the bones, they would think of the cycle from pasture to plate to closet.
When we moved to the rural South to start our sustainable living and art-focused intentional community, our deer-hunting, backyard pig farming neighbors would bounce down the rutted dirt road, animal carcasses slung over the side of their pickups, cementing an unlikely alliance between ecology-minded bearded beatnik artists and Bible-thumping gun-rack-polishing rednecks. Partly, they came to see what was akin to an alien spacecraft populated by nine-headed Hydra that landed in their community, but they also were truly moved to see their hand-harvested animals well used by people who cared to do so.
We were by no means innovators. Traditional cultures from Native American to New England whaling placed great value on animal parts, viewing a bone, a tooth or a hide not as a castoff but as a precious resource, reflecting a deep understanding of an animal's value in human society. Contemporary artists who work with discards – from NYC trash cubes to sculptures made of dust and glue – also make a significant statement about our throw-away culture.
Animal waste from slaughterhouses is processed at rendering facilities. The leftover parts, including viscera, blood, hooves, hides, feathers and bones, are heated, dried and and ground up, most often into bone meal for fertilizer and, until BSE scared us sensible in the 1980s, unfortunately into livestock feed. Necessary to keep disease from spreading, as explained in this unusually perceptive article, rendering plants are nowhere on the radar of Americans although they processed almost 8 billion pounds of animal waste in 1991. But rendering from industrial meat production puts entirely useable animal parts out of sight, out of mind, and out of reach for people who might want a closer connection with the animal on their plates.   
Although I don't have an answer for the 8 billion pounds of animal-part waste caused annually by Americans' meat and dairy over-consumption, I wish that the food movement, as it matures, would at the very least investigate reducing waste by using all parts of food producing animals. Certainly this would be a reasonable balance to our current interest in, for example, sea vegetable foraging. As a start, 18Reasons in San Francisco is hosting me and two meat producers who are working to reclaim unused parts of animals. Claire Herminjard of Mindful Meats and Joe Pozzi of Pozzi Ranch are brave to take the waste discussion to this level. Claire, Joe and I will explore traditions, barriers and tackle questions from ethical eaters willing to look beyond the basics.
Finally, here's a modest proposal: if you're a butcher, or a chef with a meat-centric menu, or even a proud omnivore, consider going beyond nose-to-tail by wearing or using the bones and hides of an animal that you consumed. These too are precious resources, and illustrate the transformation that ethical eaters can bring about.
Details

Written by

Super User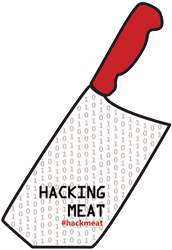 Food+Tech Connect and GRACE Communications Foundation present Hacking Meat, an online conversation exploring how information and technology can be used to hack (or reimagine) a more sustainable, profitable and healthy future for meat. Join the conversation and share your ideas or product requests in the comments, on Twitter using #hackmeat, Facebook , Tumblr or at the Hack//MeatSilicon Valley happening June 21-23 in Palo Alto.
Guest post by Haven Bourque, Haven B Media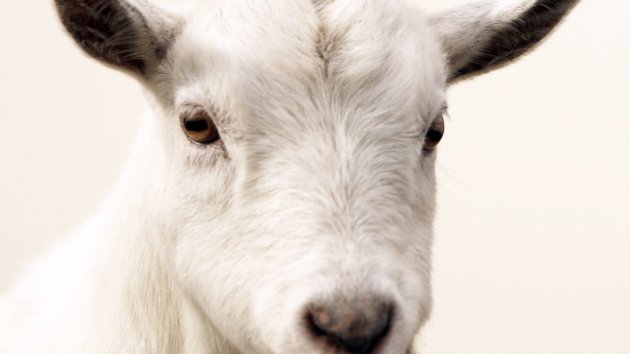 I ate dinner last night with 100 or so farmers and their friends. It was a beautiful summer evening in Davis, CA, where we sat at long tables on the rolling lawn of the Glide Ranch, a short distance from placidly strolling cattle and softly nickering horses. The ranch is the home of Community Alliance with Family Farmers, one of California's most quietly impressive farm advocacy groups, where we gathered for CAFF's annual celebration of sustainable farming and the success of their Buy Fresh, Buy local campaign.
Although I work in food and agriculture, 90% of my time is spent commandeering a technology device. I tweet, type and trawl the internet all day long. If you're reading this, chances are your time is spent this way too. Thus, I'll never miss a chance to try to get closer to farmers who raise my food. It might sound trite, but I strongly believe that getting face-to-face with a farmer re-invigorates my commitment to buy local, and deepens my understanding of farming. Plus, it fuels my outrage – particularly at the industrial meat system that makes so many Americans sick and fat while threatening our ecosystem and brutalizing food producing animals. And it's a reminder even 'famous' farmers still struggle to make a living, no matter how much Bittman and Pollan tweet about their progress.
But back to last night's festive dinner on the ranch. As the hot sun faded and the grilled quail and endive platters approached our table, the temperature shifted to delightfully cool while the conversation ricocheted from the week's battering over the farm bill to fracking's threat to New York and CA farmers. I felt quite far from Silicon Valley and technology, but with the coming week's Meat Hackathon on my mind, I asked a few farmers how information and technology could improve meat's future.
I started with my tablemate, Thomas Nelson, who runs Capay Valley Farmshop. I halfway expected Thomas, a sincere guy with sharply quiet wit, to say something like ' Oh, isn't there an Ap for fixing meat?' He went easy on me. He said that after a few years of struggling with distribution challenges presented by his model of aggregating produce, meat, eggs, and value added products like olive oil and honey from his network of 30 Capay Valley farms, his organization this year turned the corner on sales, in part by working with multiple community partners, including institutions, small retail businesses, and online distribution services like Good Eggs, which he flagged as a major reason for the sales uptick. Score one for technology! A diversity of distribution outlets was one factor in the spike in sales, and a diversity of product, meat included was another. His customers were interested in buying quail, goat, duck and other 'beyond burger' meats. Thomas felt that these customers wanted a quality source of local meat, and that transparency – i.e., the information available about growers' location, husbanding practices, and processing — was becoming more and more important to them. Tracing a meat source directly back to an individual farm is certainly one area in which technology has made a difference. Still, technology can do more to bring eaters and farmers closer, and to incite us to buy more of our meat direct from small family farms.
Leaving Thomas in peace, I wandered over to a small crowd that had gathered around the evening's keynote; Karen Ross, Secretary of the California Department of Food and Agriculture. I wanted to bring up the Meat Hackathon, but I couldn't get a word in edgewise, as my farm-bill expert friend Kari Hamerschlag was bending the Secretary's ear about current ag policy. So I sat back down for more dinner. When Ross took the mic, I was pleased that she mentioned how important small-scale sustainable farming is to her administration. At that point I admit I tuned out of her talk and into my grilled quail and Bogle Cabernet, so I relied on the CDFA's website to give me a sense of the administration's public-facing stance. Would it actually put sustainable agriculture top of the agenda? I was very pleased to read this blog post about the New Farmer and Rancher program, which works to recruit, train and support new farmers, including a focus on sustainable farming for veterans returning from combat, and former farmworkers who wish to transition from hired hands to farm owners. According to the CDFA's blog, distribution was cited by new farmers as a major challenge, just as Thomas had said. How can technology help a new farmer access markets close to home? Farmers want to farm, not log long distances driving on highways, burning gas and precious time they'd rather spend tending their crops and animals.
So even in these days of fancy technologies, we still need some basics, people. For all you vegetarians who refuse to read this: Let's recognize that any technology that helps meat will also help small-scale sustainable farmers that integrate meat animals into their farming practices. I challenge the Hackathon to produce a concrete solution to bring eaters closer to their farmers, help enthusiastic eaters learn more about diverse sources of meat, and tackle the distribution challenges that farmers face nationwide. That'll be worth tweeting!
How can information and tech help bring eaters and farmers closer together? Share your thoughts in the comments below, on Twitter using #hackmeat,on Facebook or at the Hack//Meat SV hackathon happening at The Stanford d.school in Palo Alto, June 21-23.
_______________________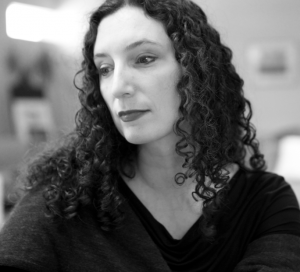 Haven has 18 years in communications, working with diverse organizations ranging from prestigious non-profits to small start-up businesses, large corporations and individuals working on food systems, health and wellness, sustainable seafood and social justice. In her early career, she spent 10 years honing her skills in corporate marketing at international computer companies, launching groundbreaking new technologies that enabled multimedia in Europe and Asia – a sea change from her upbringing on her family's self-sustaining organic farm. On the family farm, she learned to pull weeds, harvest, cook and compost as a young agricultural laborer whose out-of-school hours were spent with her hands in the dirt. Cooking followed farming. Pots simmering on the stove and the pleasures of the community table remain her overwhelming passions today. She lives with her husband and three truly exceptional Maine Coon cats in Oakland California.
Photo Courtesy: Photodisc/Thinkstock
Details

Written by

Super User
Hacking Meat is an online conversation exploring how can information and technology be used to hack (or reimagine) a more sustainable, profitable and healthy future of meat. Join the conversation and share your ideas or product requests in the comments, on Twitter using #hackmeat, on Facebook or at the Hack//Meat hackathon happening December 7-9 in NYC.
Guest Post by Haven Bourque of HavenBMedia
Let's face it: Meat is complicated. And it's emotional. Lines can be drawn in the sand and room temperature can skyrocket when the 'I eat them to save them' crowd intersects with the 'I eat no food with a face' group. Having munched my way through that entire spectrum, I insist that, when it comes to fixing what's wrong with America's meat, even vegetarians need to have skin in the game.
Here's the proof: A few days before Thanksgiving, I convened a group of Bay Area women to honor one of our heroes, journalist, chef, and author Kim O'Donnel, and celebrate her new book The Meat Lovers' Guide to Meatless Cooking. In the midst of a whirlwind book tour, Kim was the catalyst to bring together people of distinctly different perspectives on meat.
The crowd was an eclectic mix of culinarians, environmentalists and policy experts. In deference to strong vegetarian sentiments, our potluck skipped the meat. I nervously noted Kari Hamerschlag, the brain behind EWG's 'Meat Eaters Guide to Climate Change' and very close friend whom I know as a staunchly vocal vegetarian, introducing herself to Marissa Guggiana, co-founder of The Butcher's Guild and author of Primal Cuts. I'm a huge fan of Marissa's work, which brings artisan butchers into the limelight. Would a dust-up ensue, or would we all eat our Anson Mills grits and Cheryl's poached pears and get along?
My mother Szari happened to be visiting from the east coast. She fit right in to our hive of contradictions: Mum has shot rattlesnake for her dinner out of necessity, not sport. And her artwork featuring reclaimed cow bones has appeared in high-end fashion magazines and the Smithsonian. Now retired, about 90 percent of her diet consists of vegetables she grows in her garden. Comfortable in the kitchen, she stirred the grits and eyed the quinoa kale rolls with guarded curiosity.
As I circulated the room, I heard bursts of conversation about the public health and environmental dangers of industrial meat production, the progress of Consumers Union's 'Meat without Drugs' campaign, and conflicting brining techniques for heritage breed turkeys. The celebration could have turned into a brawl with so many strong-minded, opinionated experts on both sides of the fence. But it wasn't just the buzz from the mimosas: I found no such tension.
Throughout the afternoon, voice after voice concurred that problems with meat production affect everyone. Eating less meat, as modeled by Kim's work, and eating 'greener' meat, as modeled by Kari's work, are critical for personal health and the environment. Supporting independent small-scale meat producers, and purchasing from butchers who know their sources, modeled by Marissa's work, strengthens regional economies and farming communities and offers urban populations a sustainable meat supply. I was encouraged to hear culinary writers recognize that policy initiatives are key, as are grassroots efforts to unite communities negatively affected by industrial-scale meat production, whether they be fast-food consumers, slaughterhouse workers or the animals who end up at the end of our forks. Whether our efforts led to the consumption of more grass-fed burgers or more beet carpaccio, the sentiment was clear that we all must work to make meat better.
We've had some big losses. In 2010 I wrote for CivilEats.com about the USDA's GIPSA rule, reform of which would have given small meat producers fair market access. A year later, the movement to reinstate the rule lost. Meanwhile, Meatless Mondays became a household name and artisan butchers kept a firm clamp on their rock star status.
I confess I'm confused myself. This autumn I flirted with hosting my neighborhood's meat CSA, but felt far more comfortable taking on a CSF (Community Supported Fisheries). I know a fellow scuba diver and ocean lover who disagrees that sustainable seafood consumption is a key to ocean conservation; she refuses to consume fish. She eats quite a lot of meat. This made me all the more inspired to fly from Oakland to NYC, carbon footprint be damned, for the Meat Hackathon. We need to leverage technological innovation as much as we need to honor the potlucks that deepen our connections with each other, in order to solve our current meat dilemmas.
Let's fix meat. Let's invite meat lovers to sit at the table with committed vegans and dream up farm-fresh, seasonal meals that anyone would enthusiastically eat. Let's support small-scale meat producers, as they are our best advocates to lead more conventional farmers and ranchers in their own communities toward change. Let's cheer on programmers, business experts, chefs, farmers and all the other attendees who bring unique perspectives on meat to the table. Let the Meat Hackathon begin!
How can we fix meat and help small-scale meat producers? Share your thoughts in the comments below, on Twitter using #hackmeat, on Facebook or at the Hack//Meat hackathon happening December 7-9 in NYC.
__________________________________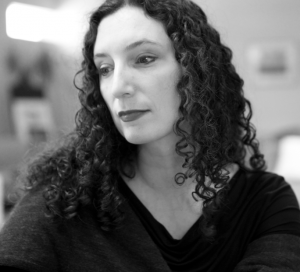 Haven Bourque founded HavenBMedia in 2010 to bring communications expertise to food system change. Her group develops communications strategies, trains spokespersons, and teaches social media skills for diverse organizations ranging from prestigious non-profits to small businesses, national corporations and community activists working to reform food systems around health and wellness, social justice and environmental conservation. She is proud of her work with IATP's Food & Community Fellows, NRDC, Bon Appetit Management Company and Straus Family Creamery. She is a judge for NASFT's first-ever Leadership awards, a contributor to CivilEats.com and was a co-organizer of the nation's first TEDx conference to focus on farmworkers. Follow her on Twitter: @HavenBourque.